COMPLETE. CLEAN. CUSTOM NUTRITION.
EVERYDAY PERFORMANCE SHAKE
FOR WHEREVER LIFE TAKES YOU.
Whether you're a road warrior, an ultraracer, or ready to retire (but not from life!) you take your health seriously so you can keep doing the things you love. It shows in how you eat, how you exercise and how you live.
Compact, complete nutrition
Two scoops pack 18 grams of easily digested plant protein, alkalizing leafy greens, and antioxidant-rich berries like goji and acai equivalent to eight servings of fresh fruits and vegetables plus therapeutic levels of cinnamon for balanced blood sugar.
Core for Men is additionally supplemented with lycopene for the prostate and CoQ10 for the heart.
Core for Women is additionally supplemented with cranberry for urinary tract health and calcium for strong bones.
Every serving contains 28 vitamins and minerals at dosages naturopathic doctors recommend.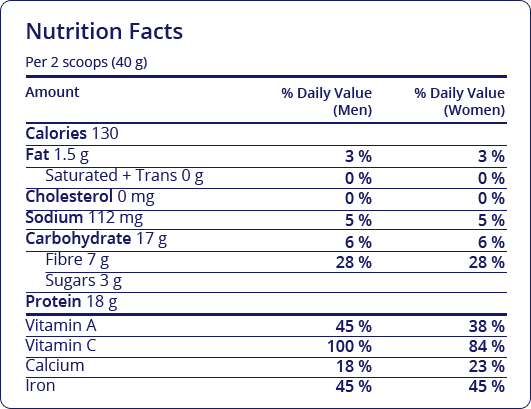 Clean, trusted ingredients
Pure ingredients free of dairy, wheat, soy and nuts. Vegan with no artificial sweeteners. All in a finely tuned advanced formula you've come to expect from CanPrev.

Supercharge your day by adding CanPrev Core to your morning smoothie, juice or even cocoa.
CanPrev Core is also available in convenient single serve pouches.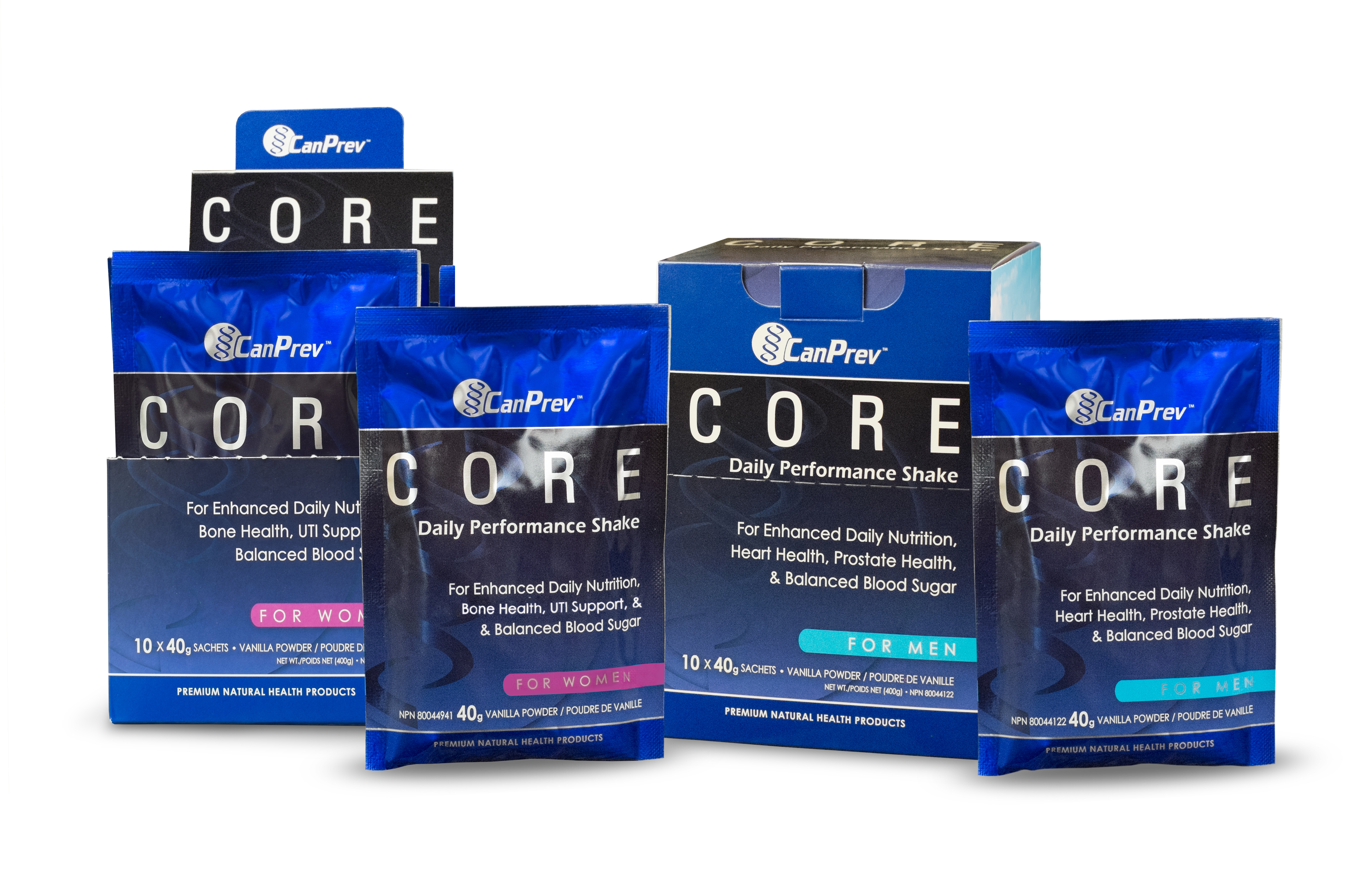 Testimonials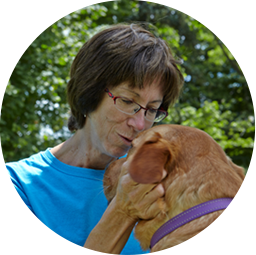 My work week can easily climb to 70 hours or more when I'm training with families that are adopting our dogs. I don't always have time to have a sit-down meal but need to eat quickly and frequently because of my health issues. Having a ready-made Core shake in the fridge allows me to grab a quick, nutricious snack.
Cathy Jurchuk -
Senior Trainer
National Service Dogs of Canada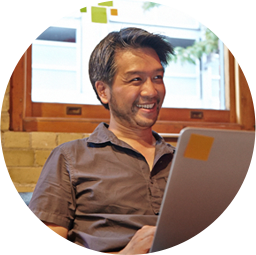 I'm an interaction designer so I'm at my desk most of the day working at my computer. My days can be long and my concentration needs to be on point at all times. Having a Core shake after a long period of concentrating replenishes my nutrients and energy levels.
Ken Leung -
Interaction Designer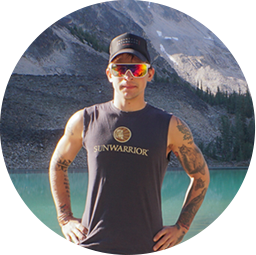 Core delivers the energy nutrients and superfoods I require to explore everthing. Whether I am hiking a ridge, climbing a peak, or jumping into a lake, I trust Core to fuel my adventures.
Spencer Raymond Madden -
Adventurer &amp Explorer
Mountain Obsession
CanPrev Core coming soon to your favourite health food stores.
LEARN MORE